日本映画週間
時間:
2019.06.04. 18:30

から

2019.06.07. 18:30
住所:
1054 Budapest, Bajcsy-Zsilinszky út 36-38
When June comes, it can only mean one thing for Japan Foundation: it is time for our annual Japanese Filmweek! We have carefully selected four outstanding masterpieces from the recent years, with a variety from light-hearted comedy to touching drama dealing with social problems. The main characters of this year's movies could not be more different, however, one thing in common: they have reached a crossroads, and have to make major life decisions. But those decisions will lead to happily ever after, or the bottom line, is yet to be known.
All four movies, made in the recent years, are screened for the first time in Hungary.
Admission fee for each screening is 500 HUF!
 
Tickets can be purchased after the 23th of May at the ticket office or the website of Toldi Mozi.
The movies are screened in Japanese, with English and Hungarian subtitles.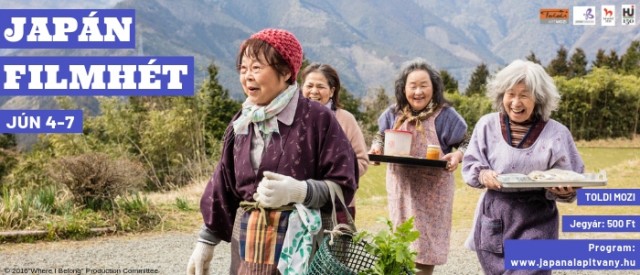 Program:
4th June (Tue), 18:30:
Where I Belong
Directed by: AZUMA Shinji
(2016, 108 p)
Based on the best-selling novel, Shabon-dama (Soap Bubbles) by Naoki Prize winning author, Asa Nonami (published by Shinchosha Corporation). Shoto Izumi (Kento Hayashi) is a young man who grew up without parental love and survives as a street urchin, stealing and purse-snatching. After accidentally stabbing a victim one day, he flees to a remote village where he ends up helping an injured elderly lady, Suma (Etsuko Ichihara). She takes him into his home and he initially plans to rob her. But Suma and the townspeople embrace him as one of their own, and put upon him a major life decision. The film is set in a northern region of Miyazaki Prefecture in a village called "Shiiba" so remote that it is also referred to as the "Republic of Tensonkorin" (descent to earth of the sun goddess' grandson). The film is beautifully shot displaying the picturesque landscape of northern Miyazaki and natural goodness of the local cuisine.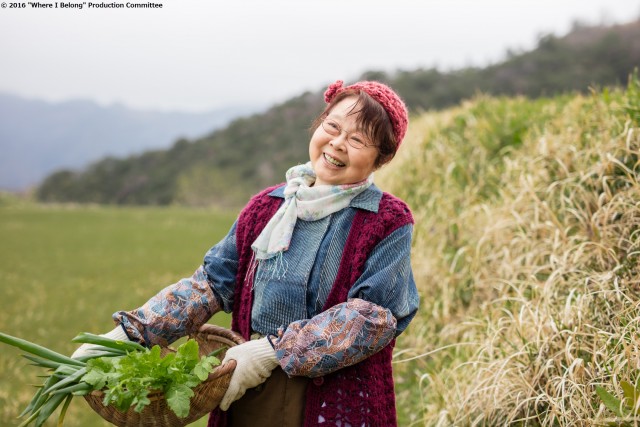 5th June (Wed), 18:30:
Close-Knit
Directed by: OGIGAMI Naoko
(2017, 127 p)
One spring Hiromi, who is the mother of an 11-year-old girl Tomo, left home for the umpteenth time. Tomo is accustomed to such a mother and as always went to Makio's place. He is a brother of Hiromi and has lived with Rinko, a pretty girlfriend. Actually, Rinko is a transwoman. She works as a caregiver in a nursing home where Makio's mother Sayuri who suffers from dementia is living. Rinko makes a delicious meal and sometimes cuddles Tomo. She is a little confused, but Tomo, Rinko and Makio start to live a life together. One day Rinko teaches Tomo to knit to control her temper. Rinko was also taught by her mother at the age of puberty when she struggled with her sexuality. A daughter neglected by her mother. A gentle uncle and his transgender lover. An angsty boy who recognizes a sense of himself as a gay - A warm "knitting" reorganizes unconventional family.
6th June (Thu), 18:30:
The Extreme Sukiyaki
Directed by: MAEDA Shirou
(2013, 111 p)
Directorial debut from Maeda Shiro, whose diverse resume includes theater company director, author, and screenwriter. Depicts a group of four men and women who head for the ocean with a sukiyaki pot in hand, based on his novel by the same name. The witty dialogue brings out his distinctive style.
Horaguchi (Iura Arata) feels a sense of desperation over his aimlessly spent days, and for the first time in 15 years meets up with his college pal Okawa (Kubozuka Yosuke), who he'd had a falling out with. The two guys take off on a day trip with Horaguchi's former girlfriend Kyoko (Ichikawa Mikako) and Okawa's live-in partner Kaede (Kurashina Kana).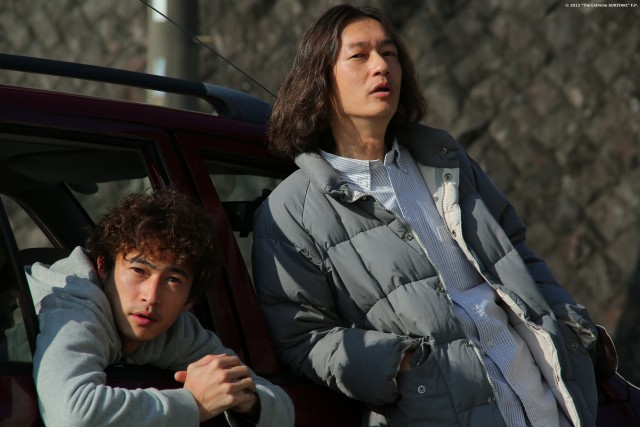 7th June (Fri), 18:30:
Birds Without Names
Directed by: SHIRAISHI Kazuya
(2017, 123 p)
Not recommended for minors under sixteen.
Towako lives with the 15-year-older Jinji yet still can't forget about Kurosaki, a guy she broke up with eight years ago. While feeling nothing but disgust for the uncouth and ill-mannered Jinji, she doesn't mind sitting around and living off his low salary. One day Towako meets Mizushima, a married man with a family. Somewhere in his sweet talk she is reminded of Kurosaki. Soon, the two are having an affair. It is around this time Towako is informed that her ex-love Kurosaki went missing years back. Through it all, she maintains a verbal assault on Jinji, who insists that he will stay with her till the bitter end. Slowly, Towako begins to notice that Jinji has been stalking her, which leads her to believe he may have had something to do with Kurosaki's disappearance. Not only does she fear for the safety of new lover Mizushima, but for herself.