Japanese Filmweek 2021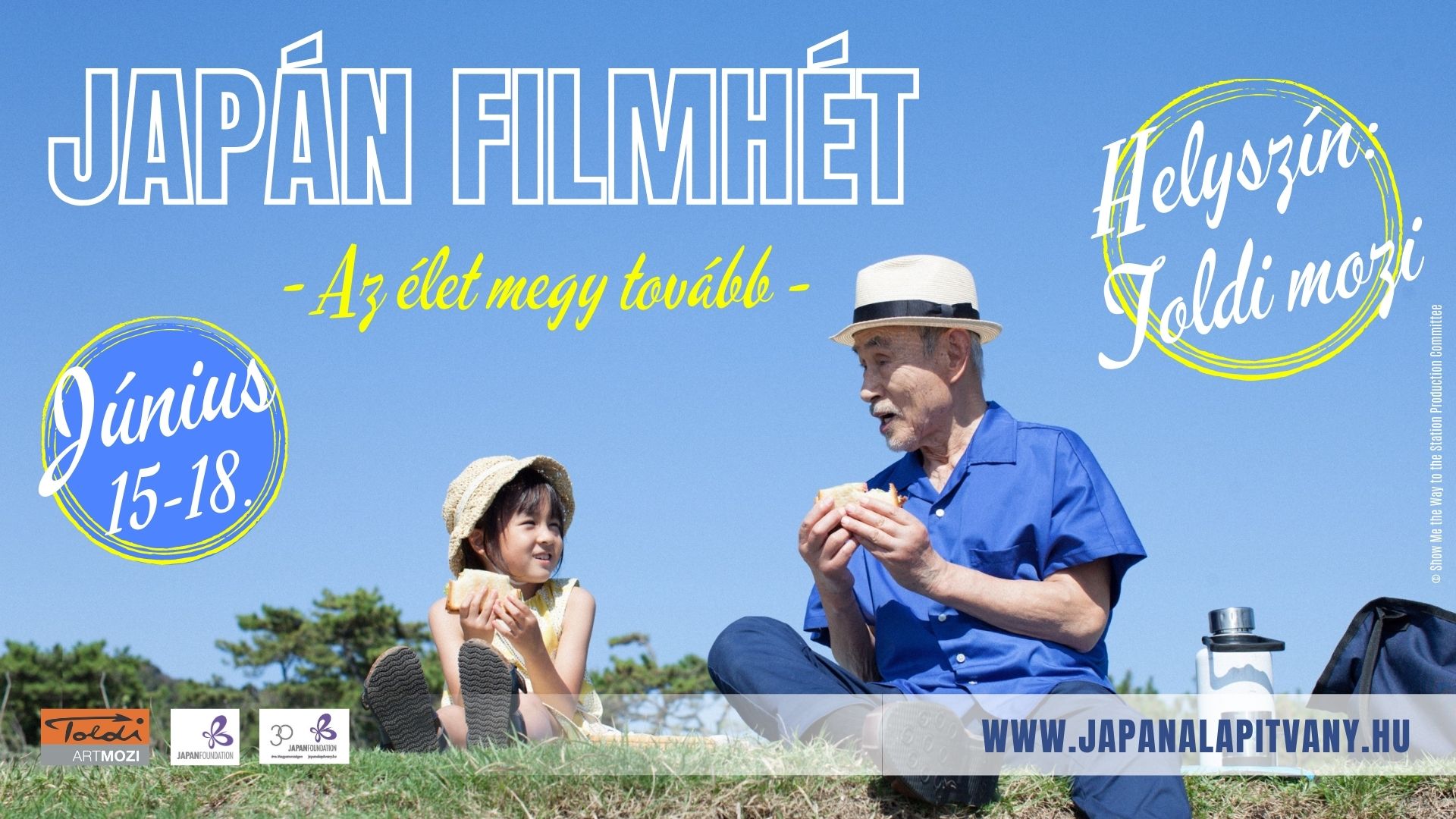 When June comes, it can only mean one thing for Japan Foundation: it is time for our annual Japanese Filmweek! We have carefully selected four outstanding masterpieces from the recent years, with a variety from hearth-warming comedy to touching drama dealing with losses in life. The main characters of this year's movies could not be more different, however, one thing in common: they have reached a crossroad, and have to make major life decisions. However things may turn out or what they choose, we have to face that life goes on, even without us moving forward.
All four movies, made in the recent years, are screened for the first time in Hungary.
Admission fee for each screening is 500 HUF!
 
Tickets can be purchased after the 4th of June at the ticket office or the website of Toldi Mozi.
The movies are screened in Japanese, with English and Hungarian subtitles.
https://toldimozi.hu/programok/japan-filmhet-2021
Please make sure to check the current regulations of the Hungarian Goverment before purchasing your ticket!
Program:
15th June (Tue), 18:30:
ペコロスの母に会いに行く/ Pecoross' mother and her days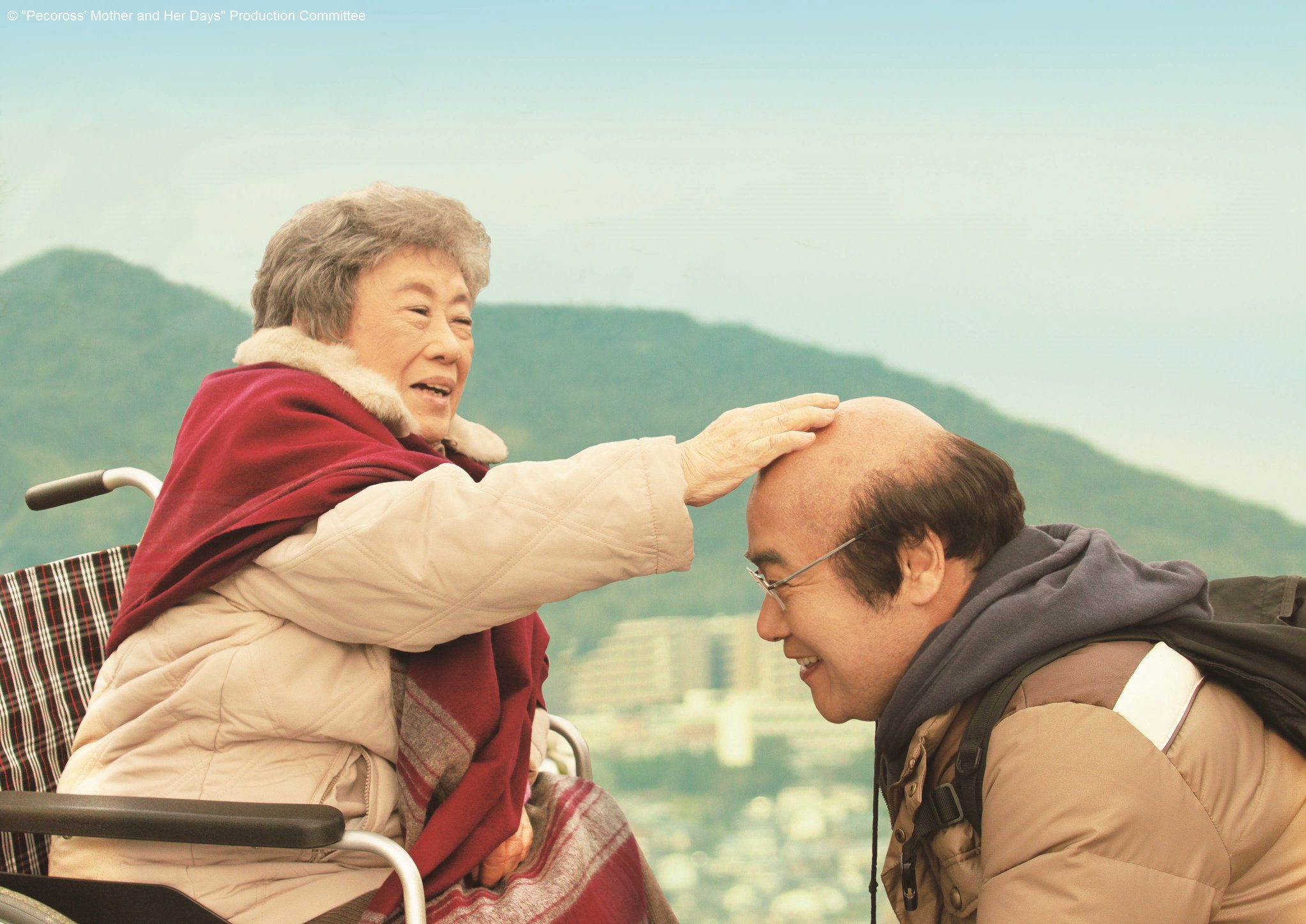 Directed by: AZUMA Morisaki
(2013, 113 p)
あらすじ:https://jfdb.jp/title/3974
Yuichi Okano is a baby boomer born and raised in Nagasaki. He has become so immersed in his hobbies-- drawing manga and performing as a musician-- that he's neglected his work as a magazine ad sales rep.
When his mother Mitsue develops dementia, he reluctantly decides to place her in a nursing home. As Mitsue spends time with its idiosyncratic inhabitants, her memories gradually lead her to retrace her past.
Veteran director Morisaki Azuma's adaptation of Okano Yuichi's essay manga following the daily life of a nebbish son and his dementia-stricken mother, with a shocking conclusion: becoming forgetful may not be all that bad. Its talented cast includes Iwamatsu Ryo, Harada Kiwako, and 89-year-old Akagi Harue in her first starring role in a film.
16th June (Wed), 18:30:
駅までの道をおしえて / Show Me the Way to the Station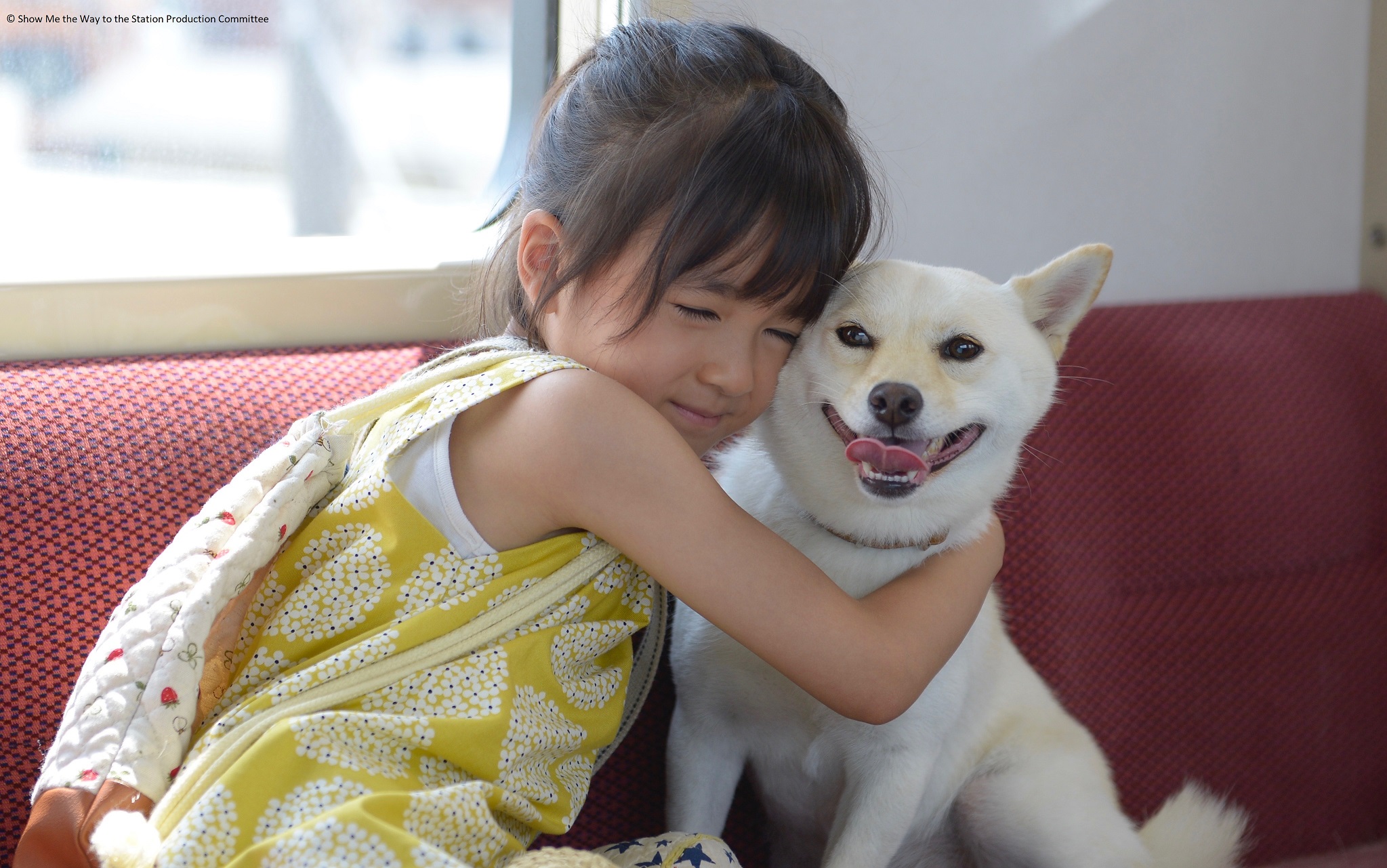 Directed by HASHIMOTO Naoki
(2019, 126 p)
あらすじ:https://jfdb.jp/title/8953
Her pet dog and constant companion Lou is gone. The grown-ups all say he will never be back, but 8 year-old Sayaka cannot bring herself to believe them. One day near the end of summer, another dog leads her to the coffee shop of an elderly man, Fuse. Having suffered a devastating loss himself, he is also alone. These two, unable to accept what is gone, forge an unlikely friendship.
In life we cannot avoid the loss of those close to us. By sharing that loss with another, however, we can forge something new. By living our limited lives to the full, we can once again experience joy. From a short story by Shizuka Ijuin comes a gem of a motion picture that transcends age, gender, social position, and even species.
 
In the two main roles are Chise Niisu and Yoshi Oida, two actors 77 years apart in age.
17th June (Thu), 18:30:
そらのレストラン / Restaurant in the Sky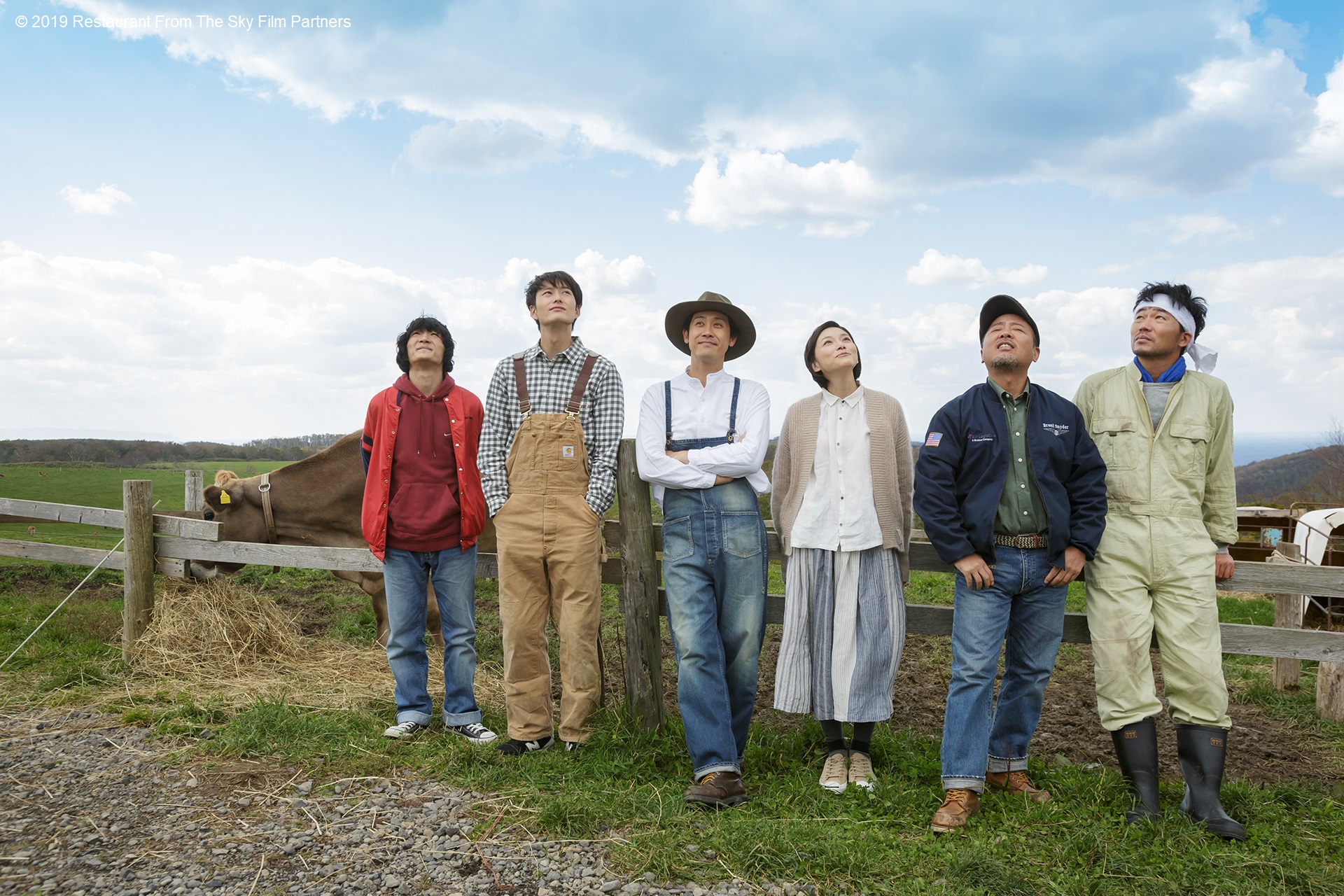 Directed by FUKAGAWA Yoshihiro
(2019, 126 p)
あらすじ:https://jfdb.jp/title/8371
Wataru lives happily wit h his wife, Kotoe, and daughter, Shiori, in Setana, Hokkaido. He runs a cheese factory and raises cattle on a ranch wit h a view of the ocean that he inherited from his father. His cheese-making skills are still mediocre, so he is constantly getting scolded by his strict master. But Wataru enjoys a good life with a group of like-minded friends that are always there for each other.
Then Kanbe, a young shepherd from Tokyo, joins their circle, and the friends find pleasure in "good food" that they produce themselves and share with one another.
Then one day, a chef from a famous restaurant in Sapporo, who is attracted by their food, pays them a visit. They are ecstatic that their products are made even more delicious by this chef, and together they start planning a one-day-only restaurant to spread their joy to other people.
18th June (Fri), 18:30:
初恋~お父さん、チビがいなくなりました / Only The Cat Knows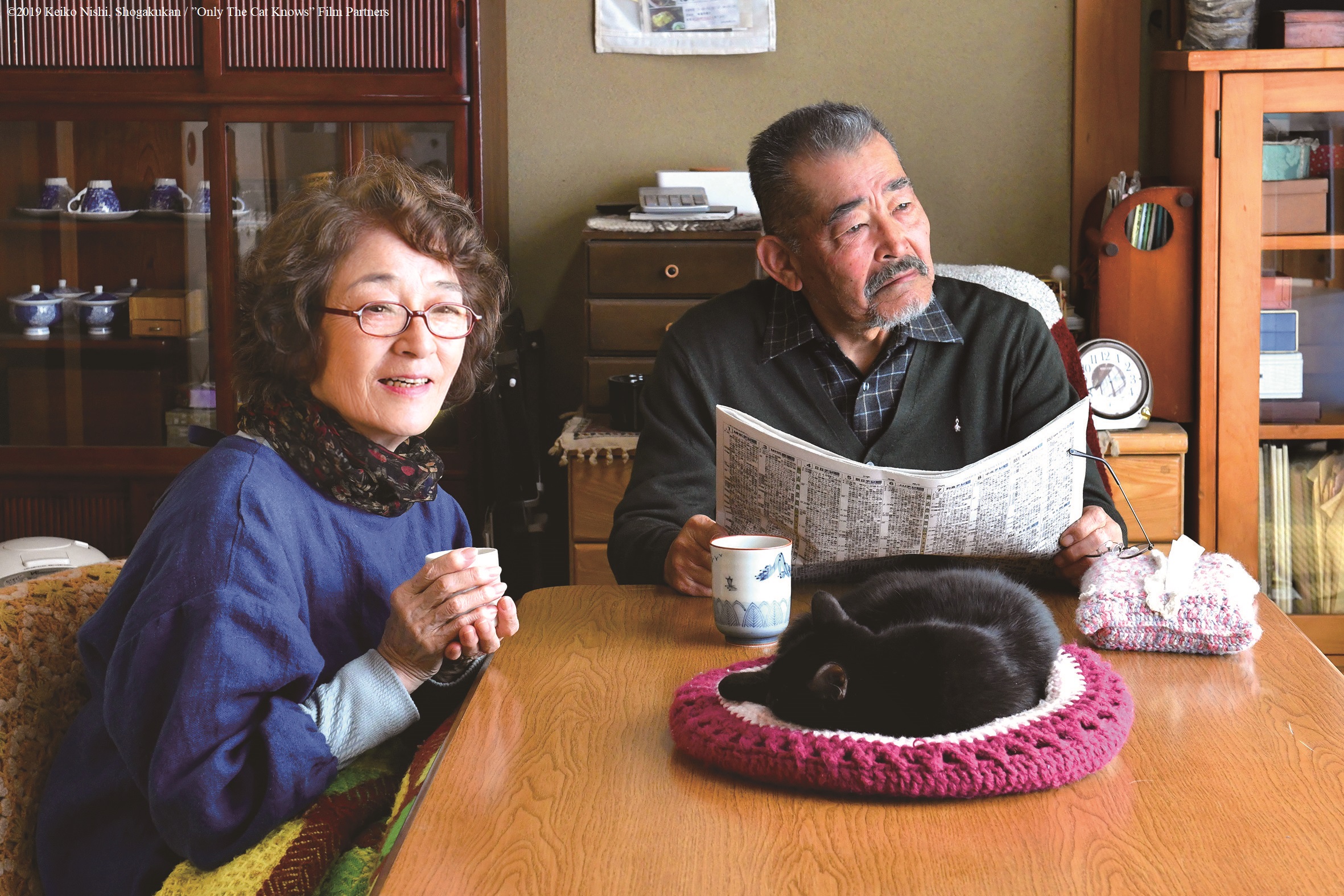 Directed by KOBAYASHI Shotaro
(2019, 105 p) 
Masaru just retired and he and his wife Yukiko are expecting to have a quiet life with their cat, CHIBI, after their kids have left home.Yukiko feels that she was abandoned by her husband, who has never expressed appreciation for her years of support, let alone his love for her. One day, their loving cat CHIBI disappears. However, Masaru does not seem to care about it at all. His attitude triggers Yukiko to decide that it is time for them to divorce. After a long, intense discussion, Masaru confesses a story to her, which he has held in secret for years.
Based on the best selling comic book, "Only The Cat Knows" is about an elderly couple in their 50's who suddenly face a marriage crisis because of their loving, missing cat named CHIBI.
Original comic is written by Keiko Nishi and she has been a popular cartoonist for more than 30 years in Japan. Her works has been made into a movie twice as "Stay"(2007), "Her Granddaughter"(2014) and sold 1.5 million copies in Japan.