Japanese Filmweek 2022
 When June comes, it can only mean one thing for Japan Foundation: it is time for our annual Japanese Filmweek! We have carefully selected four outstanding masterpieces from the 10's years, with a variety from hearth-warming comedy to touching drama dealing with reconnection with each other. The main characters of this year's movies could not be more different, however, one thing in common: through hardships unnumbered they will fight their way back to each other, whether it is for tha sake of a family, a shopping disctrict or a whole town.
All four movies are screened for the first time in Hungary.
Admission fee for each screening is 850 HUF!
 
Tickets can be purchased after the 9th of June at the ticket office or the website of Toldi Mozi.
The movies are screened in Japanese, with English and Hungarian subtitles.
Lineup (The order of the screenings has been changed!):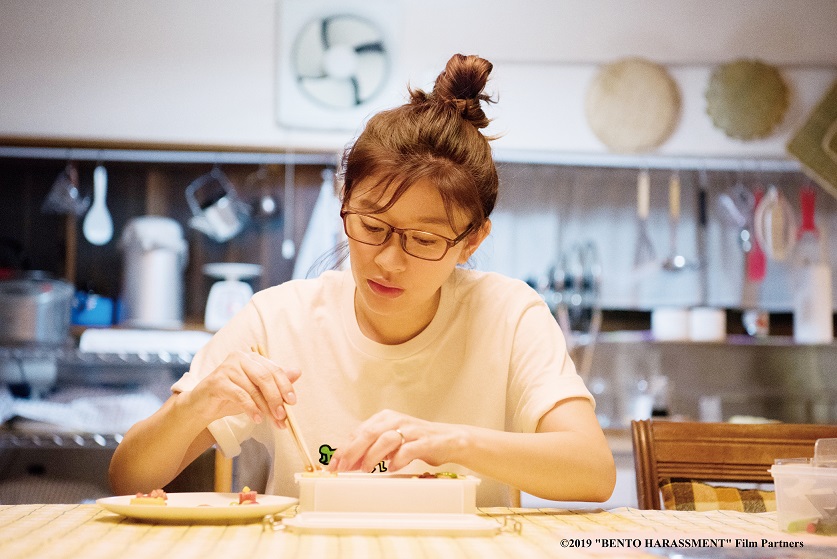 June 21. 18:30
Bento Harassment
今日も嫌がらせ弁当 (2019, 106 perc)
あらすじ:https://jfdb.jp/title/9086
Heartwarming drama based on an essay by the same title that adapted a popular blog into book format. Directed by Tsukamoto Rempei of 700 Days of Battle: Us vs. the Police.

Single mother Mochimaru Kaoru (Shinohara Ryoko) and her daughter Futaba (Yoshine Kyoko) live on Hachijojima, an island resplendent with nature. When Futaba starts high school she enters her rebellious phase and gives her mother the silent treatment despite her attempts to communicate. Kaoru strikes back by making "chara-ben" lunches with food shaped like characters, which really annoys Futaba. Before long, the lunches transform into a channel of communication to send messages from mother to daughter.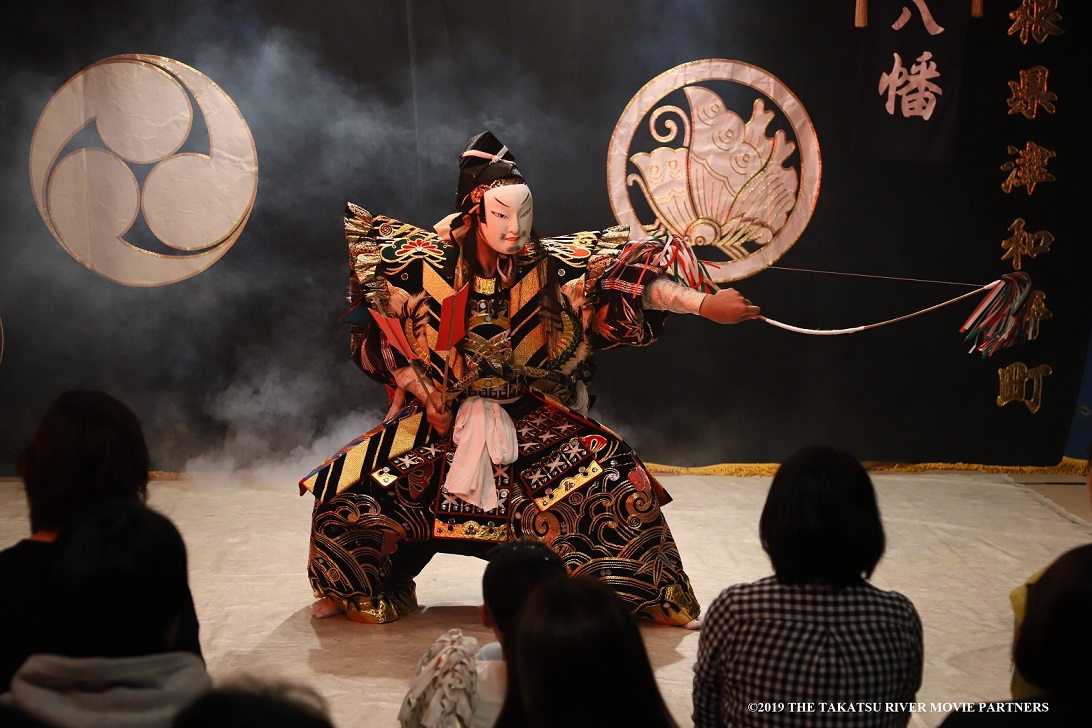 June 22. 18:30
The Takacu River
高津川 (2019, 113 perc)
あらすじ:https://jfdb.jp/title/9036
Set along the river basin of Shimane Prefeture's Takatsu River, a government-protected river, this drama portrays various people living in an area burdened by decreasing population as they carry on the tradition of "Kagura" Shinto music and dance which is said to be the roots of Kabuki. Directing from his own screenplay is Nishikori Yoshinari of Railways.
Saito Manabu (Komoto Masahiro) operates a ranch on a mountain and worries his son Tatsuya (Ishikawa Raizo) has been making a habit of skipping Kagura practice. Then Manabu learns his alma mater elementary school will be closed down.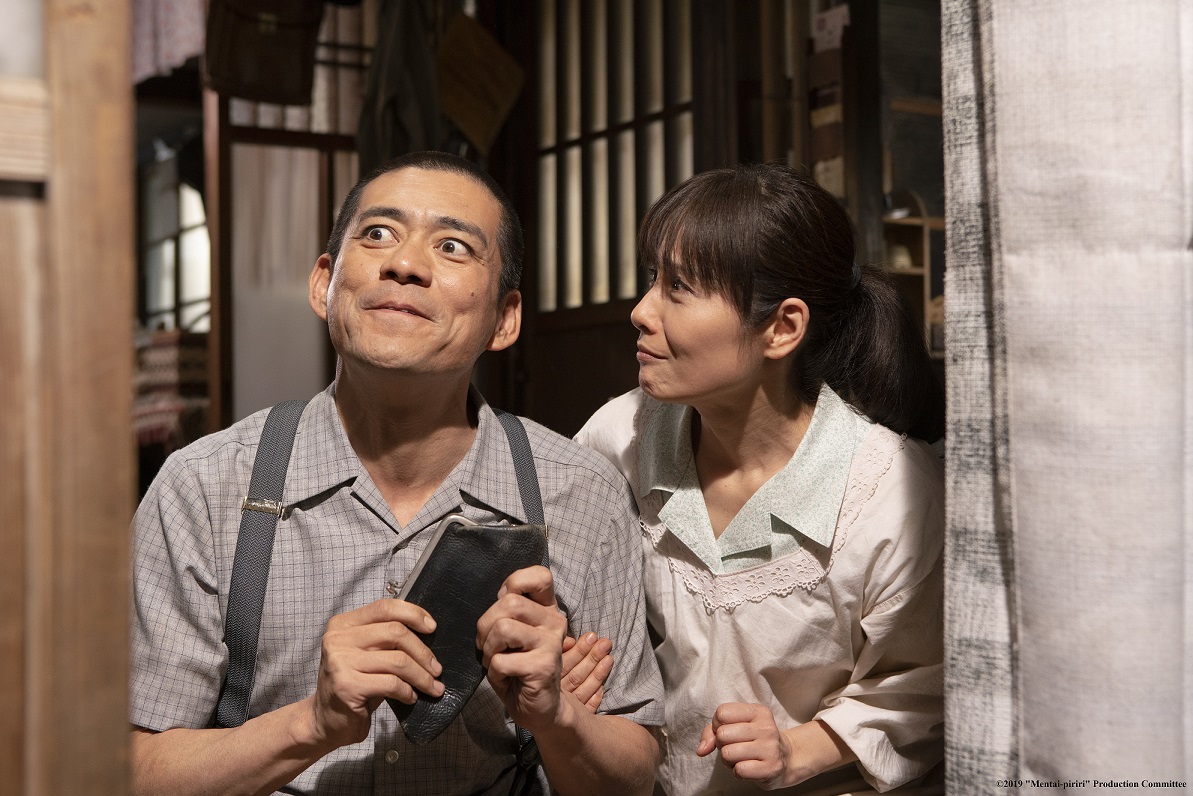 June 23. 18:30
Mentai piriri
 めんたいぴりり (2019, 115 minutes)
あらすじ:https://jfdb.jp/title/9263
Tremendously popular in Fukuoka, "Mentai Piriri" depicts Toshio Kawahara, who founded mentaiko (seasoned cod roe) manufacturer Fukuya and popularized the food in Japan.
Winning the Japan Commercial Broadcasters Association Award two years in a row, the TV series was staged into a record-breaking play. Now, it's been adapted into a film.
Toshiyuki and Chiyoko run a small grocery store called "Lucky Grocers" in the city of Hakata. Toshiyuki spends days and nights to reproduce "mentaiko", deep-seasoned spicy cod-roe, which he used to eat in Busan where he grew up.

One day, Toshiyuki sees a girl in a ragged clothes, attempting to shoplift a product from his store. She is actually his son's classmate and when Toshiyuki finds out that she has lost her parents in the war and has no money to purchase even a rucksack and a pair of shoes for her school excursion, he decides to help her somehow... Based on a true story about a man who created Fukuoka's famous local food, this film depicts people who struggle to survive the economic transition and growth in the post-war period.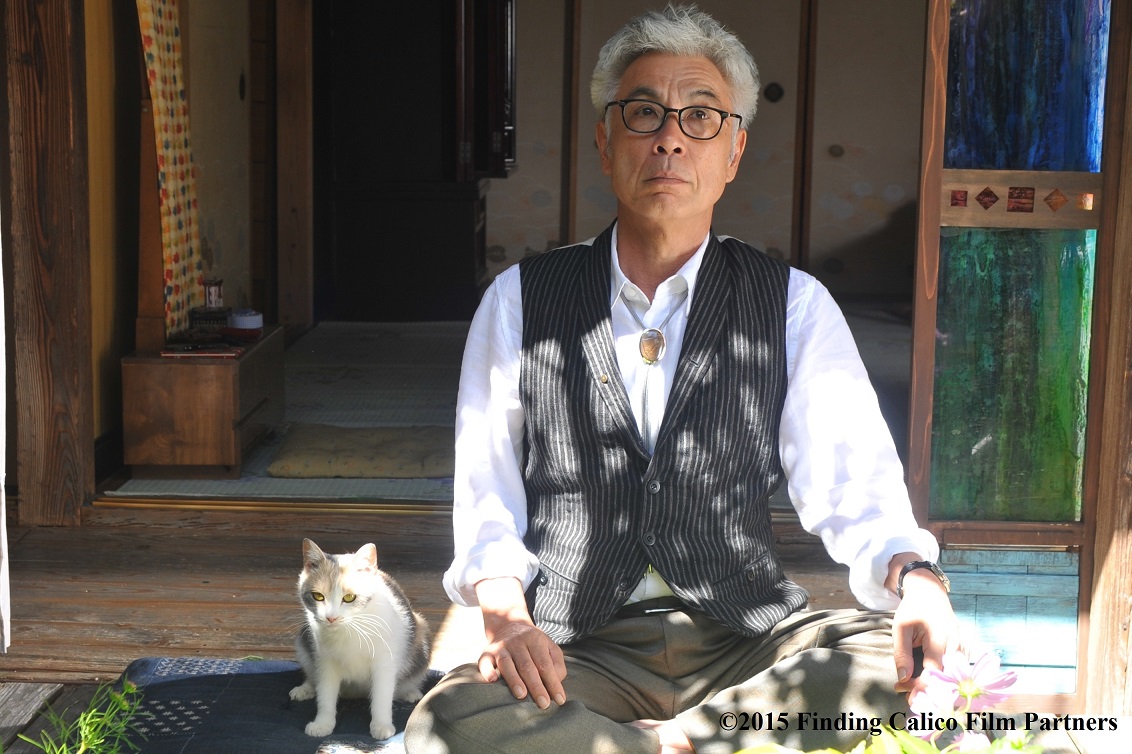 June 24. 18:30
Finding Calico
先生と迷い猫 (2015, 107 minutes)
あらすじ:https://jfdb.jp/title/5768
A drama inspired by non-fiction book "Maigo no Miechan: Chiiki Neko to Shotengai Saisei no Monogatari" (Mie the Stray: A Story of Community Cats and Shopping Street Revitalization) about a search for a feline. Fukagawa Yoshihiro (In His Chart) directs.
Morii Kyoichi (Issey Ogata), a retired school principal, lives alone after the death of his wife. One day, the strait-laced and narrow-minded Morii is visited by Mie, the stray cat his late spouse loved. He tries to shoo her away, but when she suddenly fails to show up, he gets worried and begins to look for her.